About Your Downtown Dental Clinic
Located downtown in the heart of Vancouver's shopping and business district, Georgia Dental Group, your Downtown dental clinic, has a modern facility designed to provide exceptional patient care and comfort.
We employ advanced technologies to perform the latest in preventive and restorative dentistry including implants, VELscope oral cancer screenings, Diagnodent for the early detection of tooth decay and the CEREC system to create crowns on-site so that restorations can be completed in one visit.
Your Downtown dental clinic also offers a wide variety of cosmetic treatments including INVISALIGN clear braces, porcelain veneers, and bonding. Our teeth whitening services include POLA in-office and take-home whitening systems.
We provide complimentary, one-on-one smile consultations with our doctors so you can learn more about your cosmetic dentistry options. To schedule a consultation, call our office at 604-684-7745 or book online now.
To learn more about our services, please visit our Dental Services section. 
Georgia Dental is proudly owned by Dr. Brian Baird and Dr. Amin Shivji.
Meet Your Downtown Dental Clinic's Team
The team here at your Downtown dental clinic, consists of highly-trained, passionate professionals who take pride in staying at the forefront of dentistry and providing you with quality care and attention to your concerns. We encourage open and honest communication with our patients as we feel it is important that you understand your diagnosis and treatment options. We work together to develop your own personal treatment plan, whether that involves a full cosmetic makeover or simply excellent routine dental care. Combined our exceptional team members have over 100 years experience in dentistry providing them with a wealth of knowledge and experience they are happy to share with you. We truly believe that beautiful, healthy smiles brighten people's lives!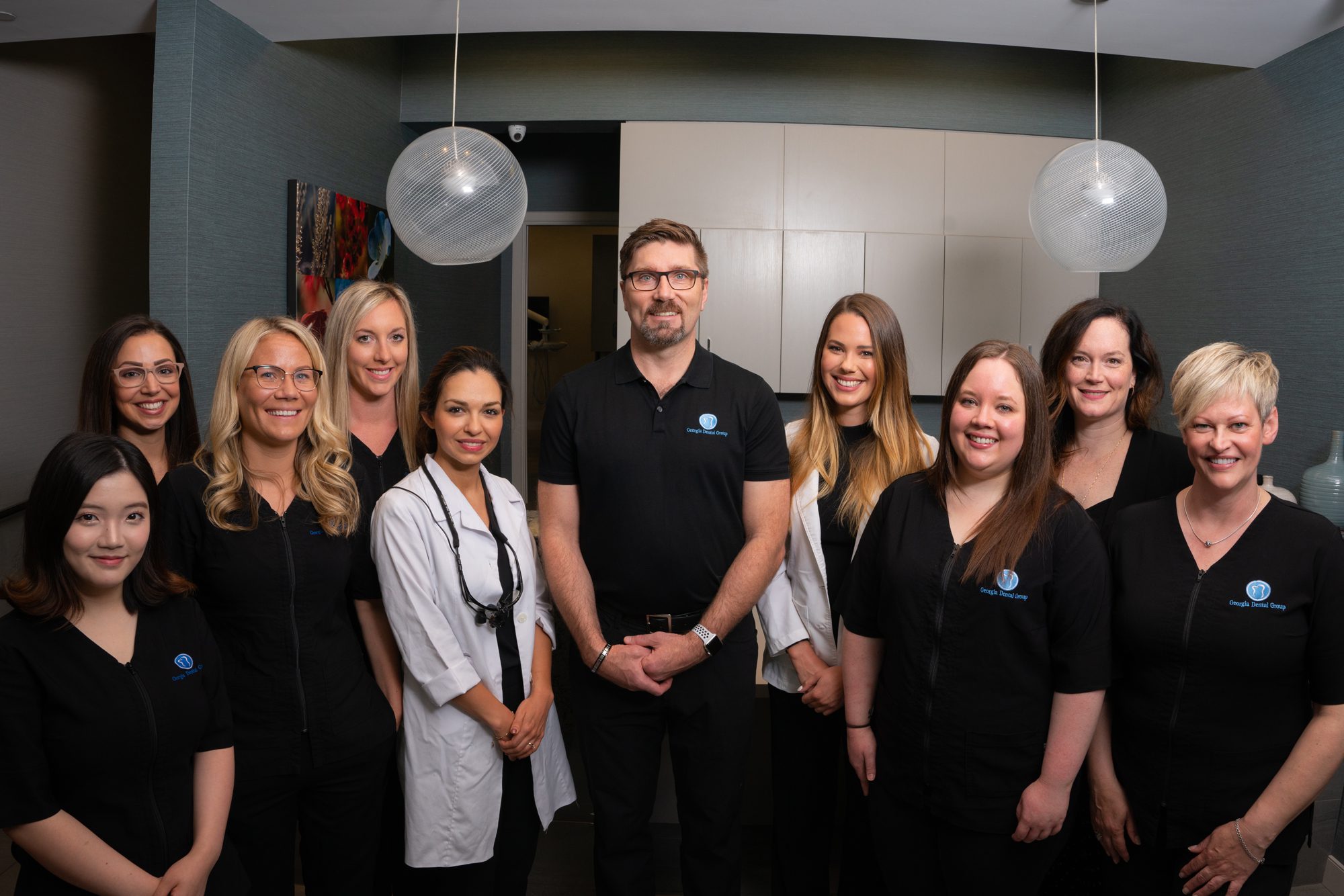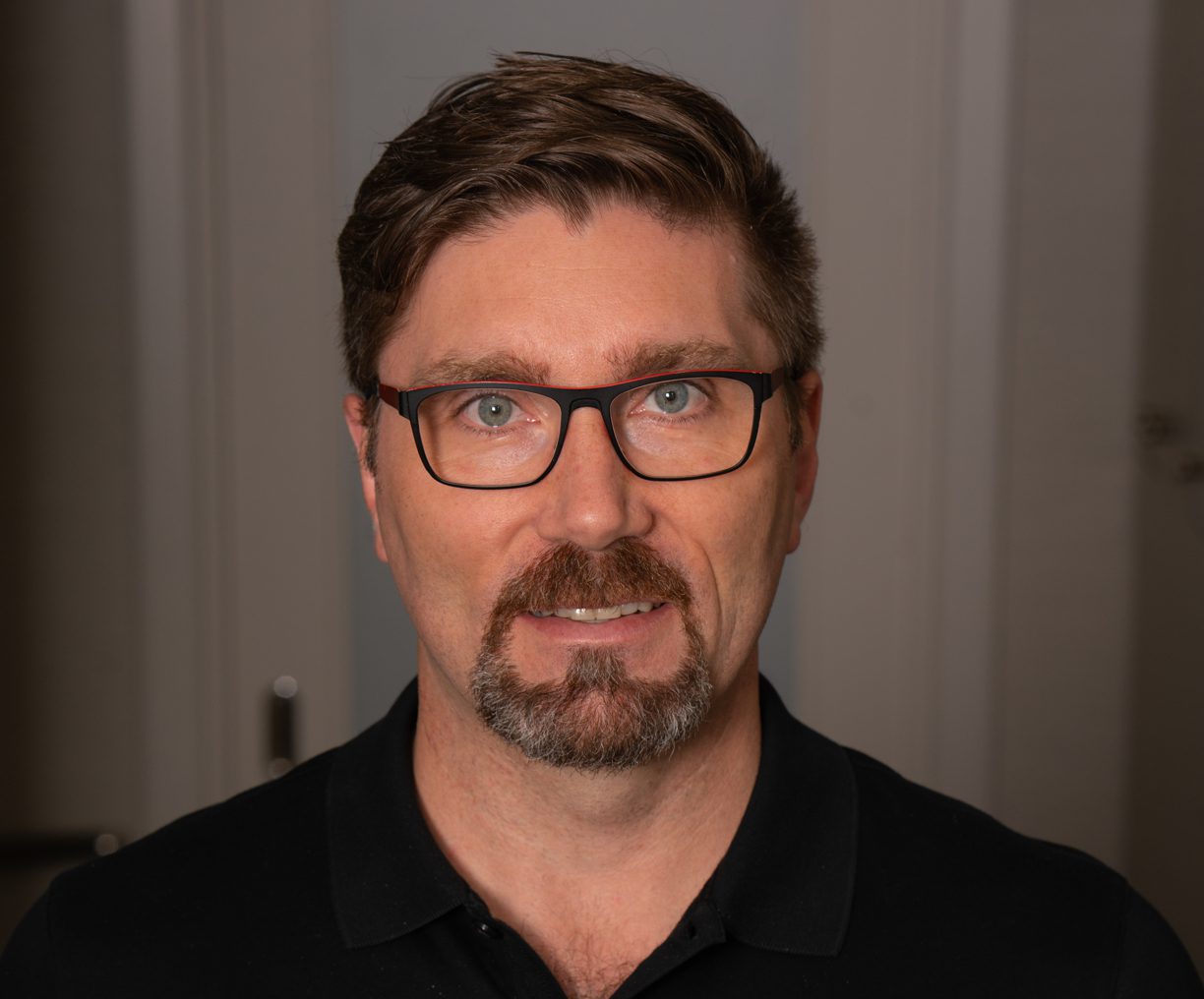 Read Bio
Cosmetic Dentist at your Downtown dental clinic and more…
Whether you require a cosmetic dentist or routine dental care, Dr. Baird believes building open and trusting long-term relationships with patients and their families is essential to maintaining optimal oral health.
Dr. Brian Baird, General Dentist, was born and raised in Vancouver, B.C., and graduated from the University of British Columbia's Faculty of Dentistry in 1999.
As the founder and principal of downtown Vancouver's Georgia Dental Group, Dr. Baird passionately stays at the forefront of dental care techniques and technologies so he can provide his patients with the most up-to-date treatment options. Dr. Baird regularly attends professional dental development workshops and seminars for general and cosmetic dentists, covering everything from full-mouth makeovers to oral health maintenance.
To bring the best possible dental care to Vancouver, Dr. Baird is also an active member of both the Canadian Academy of Esthetic Dentistry and the American Academy of Cosmetic Dentistry. In line with Dr. Baird's philosophy, these cosmetic dentistry bodies are dedicated to advancing the art and science of cosmetic dentistry, and encouraging the highest standard of ethical conduct and responsible patient care among cosmetic dentists.
When Dr. Baird isn't providing dental care at his Vancouver office, he enjoys spending time with his family and fly fishing B.C. rivers.
Looking for a Cosmetic Dentist in Vancouver?
To make an appointment or discuss your needs, simply contact us.
Learn more about our Vancouver dental services.
Curriculum Vitae
Dr. Brian Baird, General Dentist
Dr. Brian Baird is a highly trained cosmetic dentist with extensive experience restoring, enhancing and beautifying smiles. He believes that healthy teeth and gums are the foundation for all cosmetic dental work, and that beautiful smiles brighten people's lives.
Education:
Dr. Baird received his Bachelor of Science degree from Brown University and earned his Doctor of Dental Medicine degree from the University of British Columbia's Faculty of Dentistry in 1999.
Memberships:
VDEC – Vancouver Dental Education Centre; Elite Member & Instructor
CAED – Canadian Academy for Esthetic Dentistry
AACD – American Academy of Cosmetic Dentistry
CDA – Canadian Dental Association
BC College of Dental Surgeons
KOIS Vancouver
CEREC 3D
Pankey Alumni
Continuing Education:
Dr. Baird is committed to providing his patients with the best of modern dentistry and as such continues to expand his expertise and repertoire of skills through professional development courses and seminars including those with some of the industry's premier dental professionals. Past courses include:
VDEC Smile Design Mar/21 – Instructor
VDEC Full Mouth Rehab Feb/21 – Instructor
Hiossen Implants Transcrestal Sinus Floor Elevation with CASKIT-TFSE Surgery: Feb/21
Invisalign Molis Coaching: 2020-21
VDEC Elite – Full Mouth Rehab: Nov/20
Dentsply Everything You Wanted to Know about Peri-implantitis: Jul/20
Hiossen Implants Ultimate Course in PRF: Mar/18
KOIS Centre Advancing Dentistry Through Science – Functional Occlusion III: Jan/17
Dental XP Current Concepts in Immediate Implants: Oct/16
Aligntech Invisalign Training: Oct/16
Denta4 TMJ and Dental Sleep Medicine: Jun/14
California Center for Advanced Dental Studies: Level 2 May/12, Level 3 Nov/12
KOIS Centre Advancing Dentistry Through Science – Functional Occlusion II: Apr/11
Physician Training and Skincare Centre BOTOX® and Dermal Fillers: Jun/10
KOIS Centre Advancing Dentistry Through Science – Functional Occlusion: Jun/10
LUMINEERS Certification: Jan/10
KOIS Centre Advancing Dentistry Through Science -Treatment Planning: Oct/09
INVISALIGN Certification: Aug/09
Ickert Teaching Centre – Tissue Augmentation for Implants: May/08
Ickert Teaching Centre – Dental Implants: Nov/07
L. D. Pankey Institute Continuum LIIe: Jan/07
CEREC – The Value of Time: Jul/06
Hands-on Anterior Aesthetic Dentistry: Oct/06
Hands-on Posterior Aesthetic Dentistry: Nov/06
An Interdisciplinary Approach to Diagnosis and Treatment Planning: May/06
L. D. Pankey Institute Continuum LII: Jan/05
L. D. Pankey Institute Continuum LI: Mar/04
PAC Live – Advanced Aesthetic Concepts: Dec/03
ExperDent – Leadership: Mar/03
Apex's Taking a Bite out of Occlusion: Jan/02
Artistry of Anterior Esthetics: Feb/01
UBC -Tucker Cast Gold Inlay Hands on Course: Aug/00
Institute of laser Dentistry – Microscopes & Laser Dentistry: Apr/00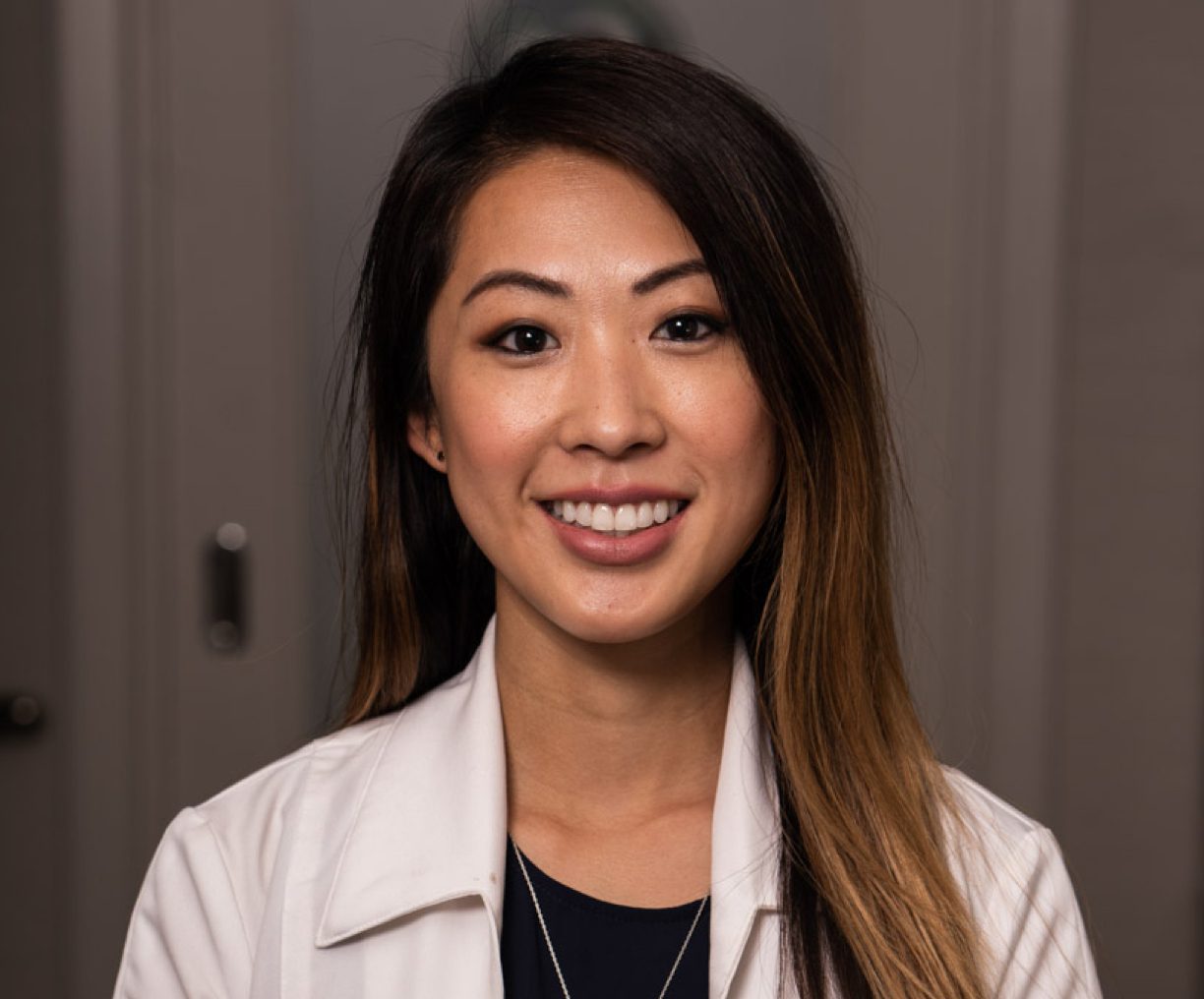 Read Bio
Dr. Jocelyn Mitchell is a passionate, kind and enthusiastic dentist, who strives for excellence in patient-centred care. After graduating from the University of British Columbia's Faculty of Dentistry, she spent time in Calgary, Alberta, where she pursued advanced training in Oral Surgery at Foothills Hospital, and then eagerly dove into the world of general and cosmetic dentistry in private practice. With extensive knowledge and continued education, Dr.Mitchell's goal is to provide patients with the highest level of comprehensive care in dentistry.
In her spare time you can find Dr.Mitchell hiking, skiing, painting and taking part in mission trips around the world. Being part of the community is something that Dr.Mitchell is especially passionate about and she is delighted to have the opportunity to make a difference in people's lives in her hometown of Vancouver.
Curriculum Vitae
General Practice Residency at Foothills Hospital — Extended training in hospital dentistry, the treatment of medically complex patients, emergency dentistry, sedation and wisdom teeth extractions.
Bioclear Method Anterior Solutions at the Bioclear Learning Center in Tacoma — Specializing in minimally invasive composite veneers and
smile makeover
Invisalign Training through Clear Institute
Invisalign Training through Invisalign Fast Track Program
Invisalign training and Certification at Pacific Dental Conference
Invisalign Training through Molis Coaching
VDEC Study Group in Orthodontics
VDEC Smile Design Veneers Course
Cosmedent Smile Design course
Composite Veneer training through IAS Academy
Pacific Training Institute for Facial Esthetics
Therapeutics Botox Certification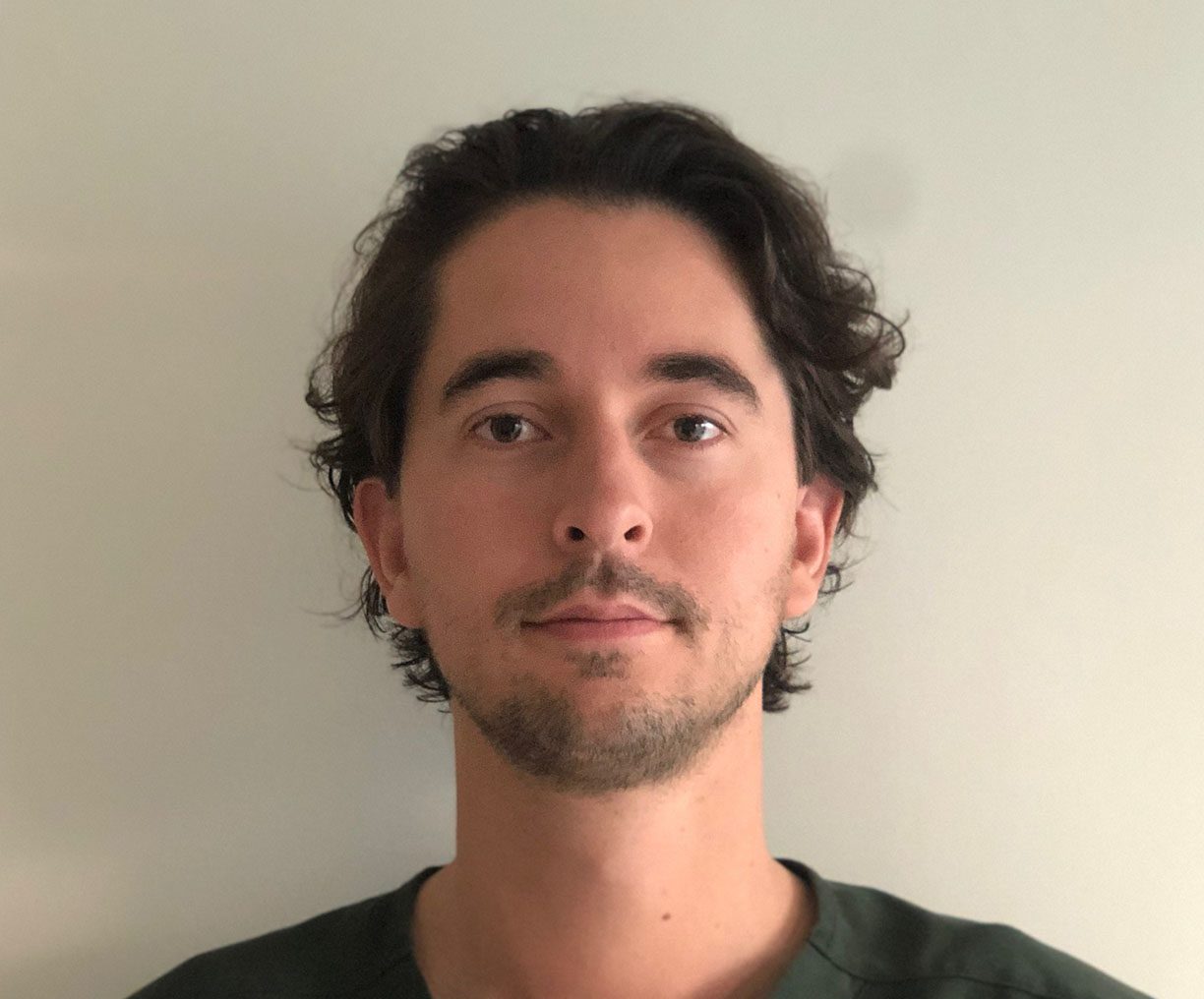 Read Bio
Dr. Cole Wedman provides exceptional comprehensive and preventive care in a comfortable environment ensuring a stress-free visit.
Dr. Wedman was born and raised in Edmonton, Alberta. Before becoming a dentist, he spent three years pursuing a hockey career with the Spokane Chiefs of the WHL. After hanging up his skates, he attended the University of Alberta where he completed his Bachelor of Medical Science and Doctor of Dental Surgery degrees.
In his graduating class, Dr. Wedman received the Dr. Glen Zenith Award for demonstrating leadership, compassion and respect with patients and peers. He also received the 3M Oral Care Canada Student Award for demonstrating excellence and superior aptitude in the use of conservative restorative materials.
In his free time, Dr. Wedman enjoys golfing and watching hockey & football.
Languages Spoken At Your Downtown Dental Clinic

The staff at your Downtown dental clinic, offers services in various languages. Just let us know what is required when you book an appointment and we will make sure to be ready to assist. We offer services in Italian, Spanish, Polish, Mandarin, Lithuanian, French, and Farsi for your convenience.