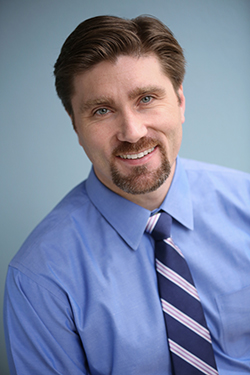 Cosmetic Dentist and more…
Whether you require a cosmetic dentist or routine dental care, Dr. Baird believes building open and trusting long-term relationships with patients and their families is essential to maintaining optimal oral health.
Dr. Brian Baird, General Dentist, was born and raised in Vancouver, B.C., and graduated from the University of British Columbia's Faculty of Dentistry in 1999.
As the founder and principal of downtown Vancouver's Georgia Dental Group, Dr. Baird passionately stays at the forefront of dental care techniques and technologies so he can provide his patients with the most up-to-date treatment options. Dr. Baird regularly attends professional dental development workshops and seminars for general and cosmetic dentists, covering everything from full-mouth makeovers to oral health maintenance.
To bring the best possible dental care to Vancouver, Dr. Baird is also an active member of both the Canadian Academy of Esthetic Dentistry and the American Academy of Cosmetic Dentistry. In line with Dr. Baird's philosophy, these cosmetic dentistry bodies are dedicated to advancing the art and science of cosmetic dentistry, and encouraging the highest standard of ethical conduct and responsible patient care among cosmetic dentists.
When Dr. Baird isn't providing dental care at his Vancouver office, he enjoys spending time with his family and fly fishing B.C. rivers.
Looking for a Cosmetic Dentist in Vancouver?
To make an appointment or discuss your needs, simply contact us.
Read what Dr. Baird's patients say.
Learn more about our Vancouver dental services.
Dr. Baird's Curriculum Vitae
Dr. Brian Baird, General Dentist
Dr. Brian Baird is a highly trained cosmetic dentist with extensive experience restoring, enhancing and beautifying smiles. He believes that healthy teeth and gums are the foundation for all cosmetic dental work, and that beautiful smiles brighten people's lives.
Education:
Dr. Baird received his Bachelor of Science degree from Brown University and earned his Doctor of Dental Medicine degree from the University of British Columbia's Faculty of Dentistry in 1999.
Memberships:
Dr. Baird is a member of the Canadian Academy for Esthetic Dentistry, the American Academy of Cosmetic Dentistry, the Canadian Dental Association and the BC College of Dental Surgeons. He is also a member of study and research groups including TEST – The Esthetic Study Team, KOIS Vancouver, Kaizen3 and the CEREC 3D Club.
Testimonials:
Please visit the testimonial section of the website to read what Dr. Bairds' patients have to say about his work.
Continuing Education:
Dr. Baird is committed to providing his patients with the best of modern dentistry and as such continues to expand his expertise and repertoire of skills through professional development courses and seminars including those with some of the industry's premier dental professionals. Past courses include:
California Center for Advanced Dental Studies: Level 2 May/12, Level 3 Nov/12
KOIS Centre Advancing Dentistry Through Science – Functional Occlusion II: Apr/11
Physician Training and Skincare Centre BOTOX® and Dermal Fillers: Jun/10
KOIS Centre Advancing Dentistry Through Science – Functional Occlusion: Jun/10
LUMINEERS Certification: Jan/10
KOIS Centre Advancing Dentistry Through Science -Treatment Planning: Oct/09
INVISALIGN Certification: Aug/09
Ickert Teaching Centre – Tissue Augmentation for Implants: May/08
Ickert Teaching Centre – Dental Implants: Nov/07
L. D. Pankey Institute Continuum LIIe: Jan/07
CEREC – The Value of Time: Jul/06
Hands-on Anterior Aesthetic Dentistry: Oct/06
Hands-on Posterior Aesthetic Dentistry: Nov/06
An Interdisciplinary Approach to Diagnosis and Treatment Planning: May/06
L. D. Pankey Institute Continuum LII: Jan/05
L. D. Pankey Institute Continuum LI: Mar/04
PAC Live – Advanced Aesthetic Concepts: Dec/03
ExperDent – Leadership: Mar/03
Apex's Taking a Bite out of Occlusion: Jan/02
Artistry of Anterior Esthetics: Feb/01
UBC -Tucker Cast Gold Inlay Hands on Course: Aug/00
Institute of laser Dentistry – Microscopes & Laser Dentistry: Apr/00